Walker Electronics Limited
Ultrasonic Cleaning
Product Overview
The UK Leaders in Ultrasonic Cleaning Equipment.
Ultrasonic Cleaning Baths
Ultrasonic cleaners provide fast, efficient and consistent method of removing a wide variety of contaminants from many different items.
Ultrasonic equipment is widely used for cleaning dental, veterinary and medical instruments, clocks and watches, jewellery, carburettors, tattooing and countless industrial applications.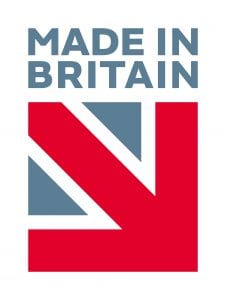 All of Walker Electronics Ltd ultrasonic cleaning baths are skillfully constructed in Collingham in the United Kingdom using quality assured components.
Each unit is covered by our comprehensive guarantees.  All servicing and repairs are completed in our workshops right here in the UK.  Since 1952 we have been trusted to provide reliable, efficient friendly service at a great price.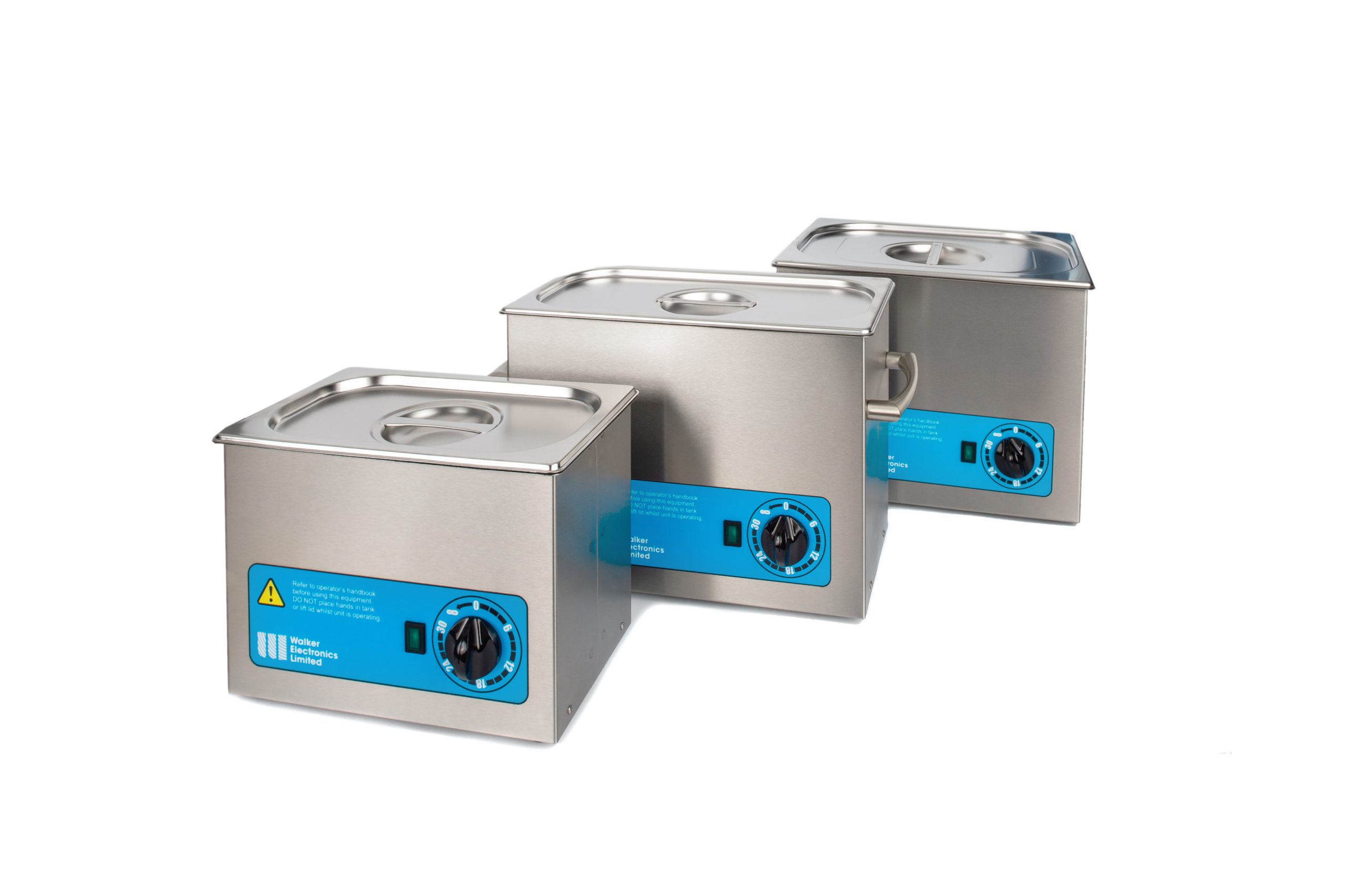 We provide the complete package
Unlike many companies, Walker Electronics Ltd supply ALL of their units complete with Stainless Steel Lid, Electropolished Basket, Full operators manual and a plug.
You can start using your unit as soon as it arrives.  The models QC and Q105 also come with a sample of our WELsol and WELzyme greencleaning fluid.
Ultrasonic cleaning solutions are a vital part of the cleaning process. An incorrect solution all slow down the cleaning process, cause poor results and may even result in damage to the ultrasonic cleaning bath.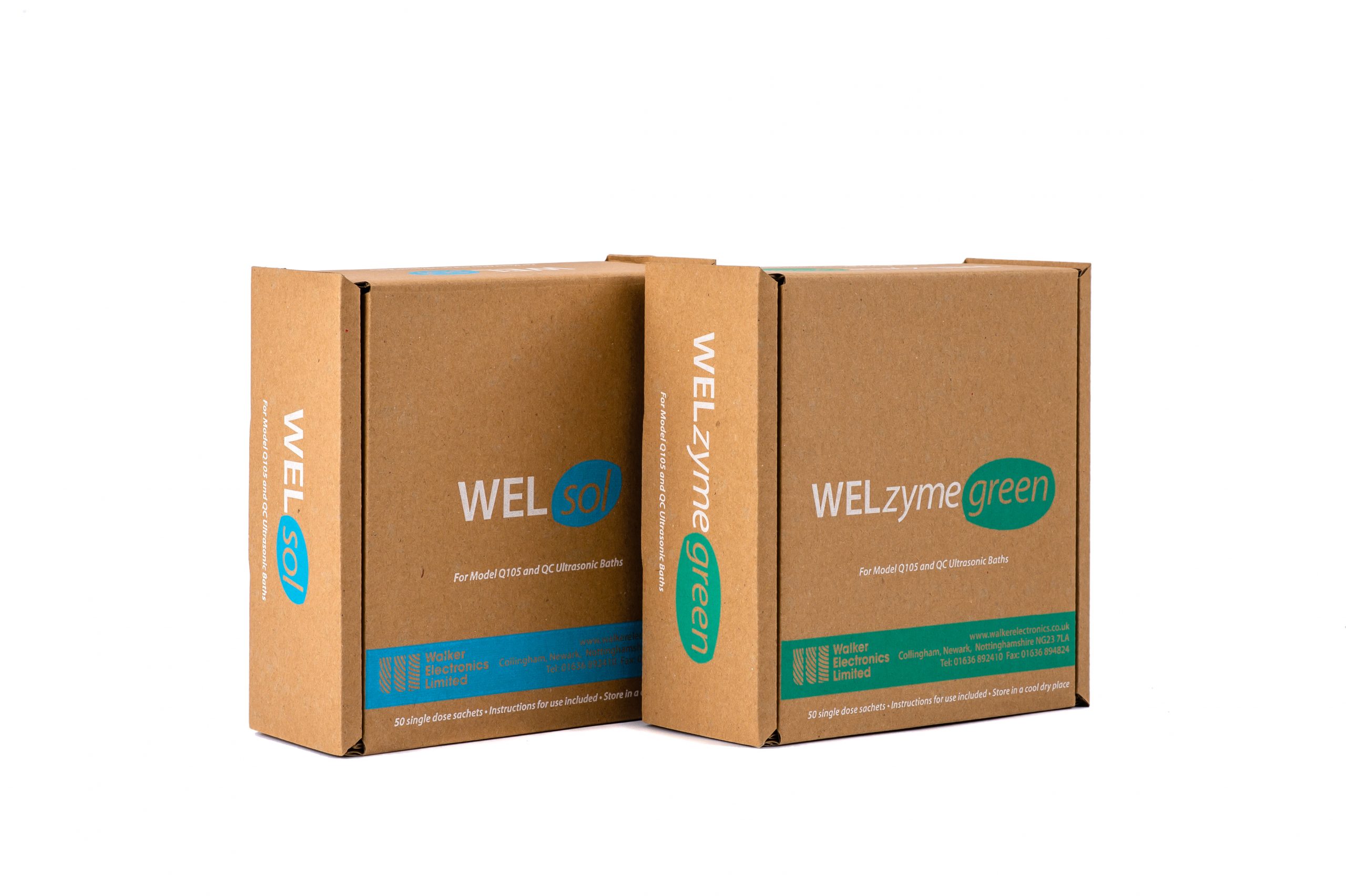 The type of cleaning solution depends on the type of contamination and items to be cleaned. All of our cleaning solutions are designed to facilitate the removal of contaminants by 'softening' them thus aiding their removal by the ultrasonic cleaner. Our comprehensive range of cleaning solutions cover a wide range of applications.
Should you not see the ideal solution for your application, please contact us and we will be able to help you further Walker Electronics Limited have been developing and manufacturing cleaning fluids for over 40 years.
We are continuously improving our products as well as developing new ones ensuring that we are able to provide a product to fit the users requirement and budget.
Our staff have a vast knowledge of different applications and are always willing to investigate new projects. If you are unsure of which is the correct cleaning solution for you – give us a call. We are here to help you!
Our sanitising solutions are a fast and effective way to keep your hands clinically clean.
WELsan alcohol–free Hand Sanitising Foam provides rapid, long lasting disinfection and biological cleanliness to hands.
The high performance formulation coats the skin with a monomolecular layer that continues providing protection long after the initial application. Regular use ensures sustained broad spectrum pathogen protection.
Walker Electronics – Keeping Britain clean since 1952.
Affordable, Reliable
Delivery Service
Should you purchase an ultrasonic cleaning bath and cleaning fluids or accessories we will include the fluids/accessories TOTALLY FREE OF ANY CARRIAGE CHARGE.
Due to the payment processing system, on checkout you may be charge extra, however, we will credit any overpayment to your account.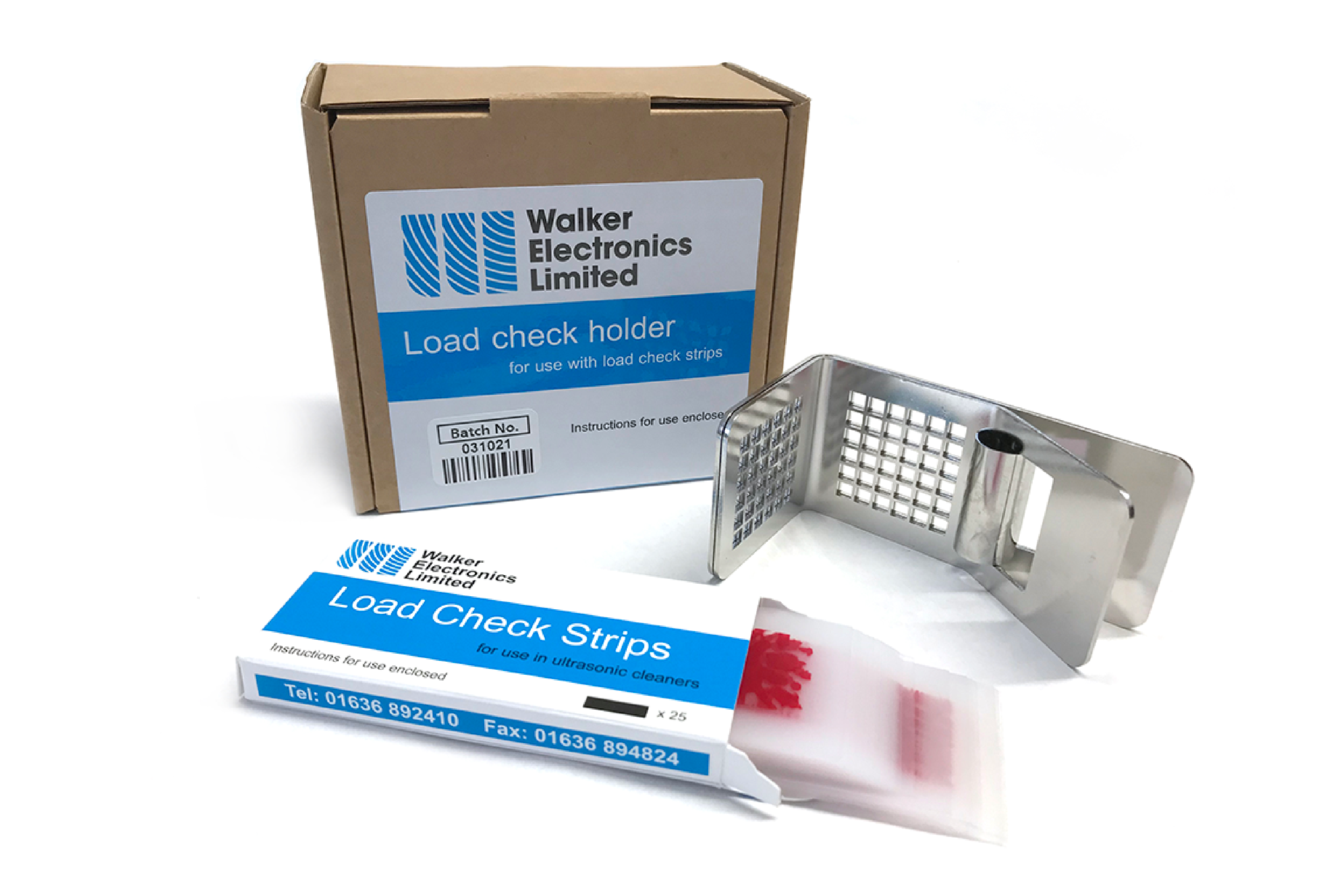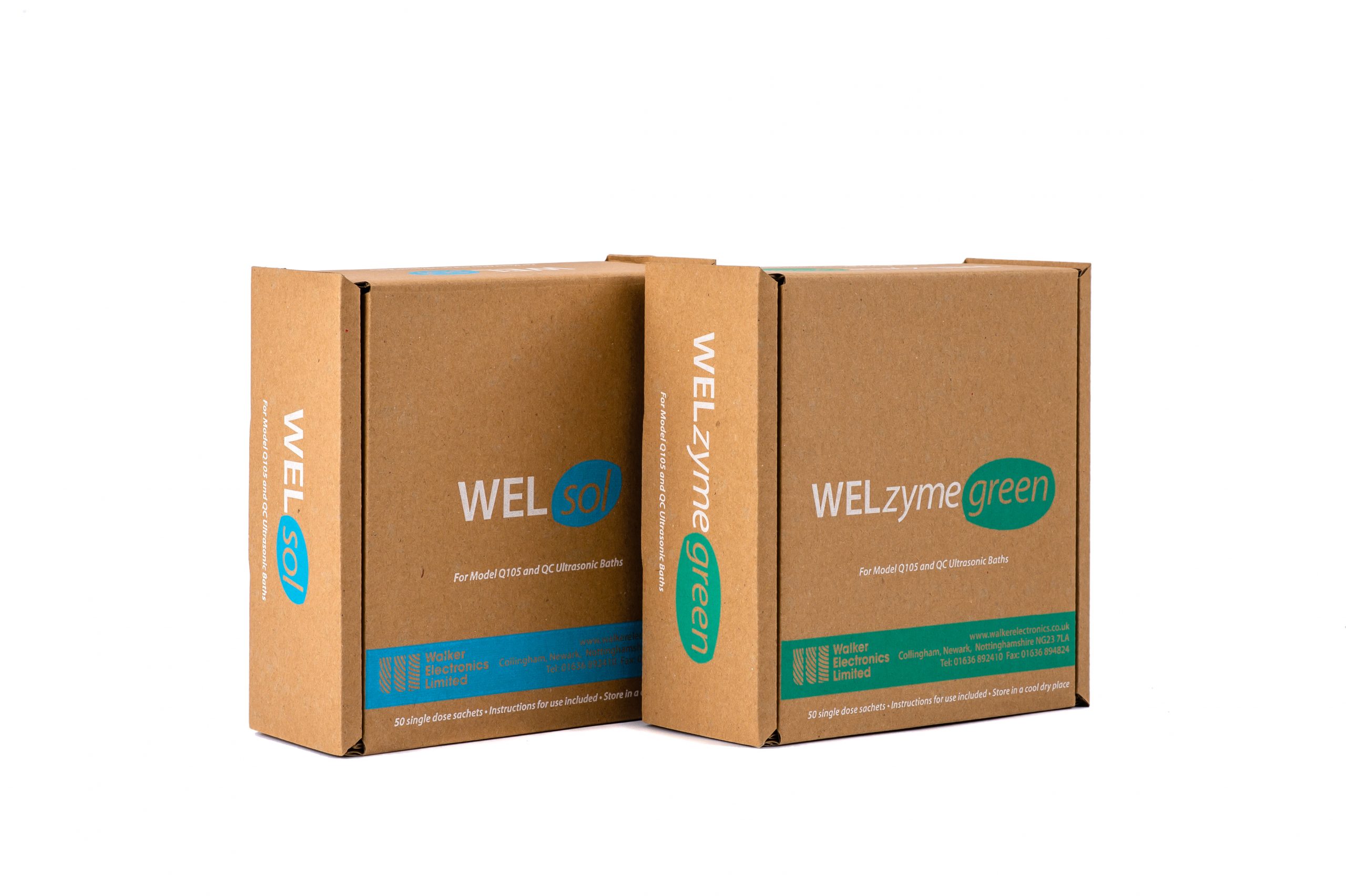 Further Advice
Water drawn from the main contains a surprisingly large quantity of dissolved gas. The water must be 'de-gassed' by operating the ultrasonic unit containing 'fresh' water and cleaning solution prior to use (see FAQs). 
After de-gassing avoid un-necessary agitation of the fluid as this will introduce air. This does not apply to non-aqueous solutions.
Whether using a water based or spirit based fluid it is ESSENTIAL to always rinse the item after cleaning. This removes the cleaning solution, which if left on could cause corrosion:
Rinse surgical instruments thoroughly in water prior to sterilisation AND performing a residual protein test.
Rinse clock/watches cleaned in WELclean in a sprit based rinse and leave to air-dry. A drying cabinet/hot air blower may be used to speed up the drying process.
Items cleaned in Jewellery Concentrate should be rinsed in clean warm water before air drying.